Wagering Requirements – What They Are and How They Work
Terms and conditions are pretty much tied to anything we do online and for most they are simply ignored and removed from the screen. But sadly, this can have repercussions in your future gaming and although they tend to be incredibly long and boring, it is worth attempting to look over them to understand their impact on your play and bonuses.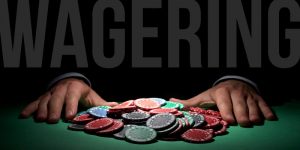 It probably wouldn't surprise you that terms and conditions are one of the main complaints raised by players to alternative dispute resolution (ADR) services such as Resolver and IBAS (Independent Betting Adjudication Service). Players can feel that they are being duped by hidden terms, or that they are over complicated and so it is easy to misunderstand. The biggest culprit in this tends to be wagering requirements, which is used by all online gaming and betting sites and impacts your welcome bonuses or existing customer promotions; such as casinos slots cash back bonuses The general rule is that nothing in life is for free, and wagering proves that yet again this is true. Therefore, we're going to focus on wagering requirements within this article to explore what they are and more importantly how they work. This means that the next time you come across this term, you will be fully prepared and know whether it's right for you.
All this information will be relevant for you whether you are looking at a new online gaming site, or you're settled and prefer staying on your favourite casino. Gambling sites tend to stick to the same system, so what works for one will also work for another. This is especially pertinent because of the introduction of the UK Gambling Commission in 2007, who brought in a number of regulations applicable to terms and conditions. Mainly that they must be accessible for customers on the site and have an easy-to-read format, removing all of the convoluted terms they had previously used.
Should you decide to move from one online casino to another, you will find the main aspects of wagering such as the multiplier will be the same. Probably the only key difference will be the amount the multiplier is, as it can vary from anything between 35x and 75x.
Where Wagering Requirement Casino Information Is Found
Because of the UK Gambling Commissions (UKGC) new rules, you will find links at the bottom of any gambling site labelled 'terms and conditions.' Most sites have been compliant with any UKGC changes because their licence will rely on ensuring certain elements are met.
By clicking on this link, you will be taken through to the terms and conditions page, which will provide you with everything you need about the site including bonuses, registering, banking and of course wagering requirements. The information has been simplified and should be easier to understand, which is another change made by the UKGC.
As well as finding the information on the terms and conditions page, you can also discover the multiplier on any banners or images used to promote bonuses and promotions. There will only be basic information available on the banners due to their size, but it will give you an immediate idea as to whether the wagering requirement is worth your time.
What Are Wagering Requirements?
Wagering requirements will only apply to those of you who enjoy claiming bonuses and extras from the gaming site. The majority of the time you will be offered a percentage-based bonus, otherwise known as a cash match. But some casino and slot sites have been known to give free spins as their welcome bonus.
Cash match bonuses can vary, and we have seen some sites offer as little as 50%, whilst others have gone up to 700%. If the site was to offer a 100% cash match bonus and you had added £10 credit, then you would receive £10 free credit. This would mean that in your casino account you would have £20 credit; the £10 you added and the £10 bonus.
If you accept the bonus credit as part of a welcome or regular promotion, then the wagering requirements will kick in. This basically means, should you win any credit from the free bonus, then you will not be able to withdraw your winnings until you fulfil the wagering multiplier.
The actual wagering requirement itself is shown as a multiple of a set amount, so this could be 40x or 65x. Using our previous example of the cash match bonus, if you had received £10 credit and the site had a 65x multiplier, then you would have a wagering requirement of £650 (65 x 10). This means that you have to wager and play through £650 credit before you can remove any of your winnings from the gaming site.
As we mentioned before, some sites offer free spins instead of percentage bonuses, which makes a difference to the way you work out the wagering requirement. In this circumstance you will simply multiply the amount of winnings you have received from the spins. This can be a problem for those of you who like to be in control of their money, because you have no idea how much you could end up winning with the spins. Say for example you won £100 on a 65x multiplier, then you would have to play through £6,500 worth of credit before you could remove any winnings, which is a huge amount of gaming time. It will purely depend on how you feel about waiting to gain access to your winnings.
You will know if you are tied into wagering requirements, because within the accounts section there should be a calculator which will show you how much you have left to play through. Should you win then the prize amount will be displayed in a pending balance account and will stay there until you fulfil your wagering. You may choose to use the winnings so that you can work through the wagering requirements faster. Once you have worked through the amount needed then any leftover credit will be moved from the pending area into a main wallet, and you can either continue to play or remove your winnings.
Why Do We Have Wagering Requirements?
The main reason for wagering requirements is so the casino can protect itself from opportunists. If there was free credit with no requirement on the player to actually use the site, then most online casinos would quickly become bankrupt and close down. Customers would simply register, claim the bonus credit and then request a withdrawal.
But because the gamer has to play on the site for a period of time, then it is more worthwhile for the casino and slot sites. After all their hope is that we enjoy our experience with them and choose to remain on their site. This is why wagering is a good option, as it exposes more players to their platform and range of games.
In addition to the impact on the site itself, there is also the problem of money laundering. This has been a huge issue for the online gambling industry in the past and as such steps have been introduced to ensure each players identification is validated through the 'know your customer' process.
Because wagering conditions means that the gamer has to play through an amount of credit before they withdraw. Many criminals are unhappy with the fact that they would have to lose some of their money to go through the process of legitimising it.
Should I Accept Bonuses with Playthrough Requirements?
This is something that you will need to decide for yourself, because it essentially boils down to whether you like bonuses enough to put up with the terms attached. But it may be worth considering these points before making your mind up.
Whether you intend to stay with the casino or slot site? – Obviously the longer you plan on staying with the site then the more worthwhile it may be taking the bonus credit.
Do you have enough disposable income for the wagering requirements? – Thinking about the examples we have provided, for a £10 in bonus credit you would need to game through £650 before you could withdraw anything. Could you afford to part with that amount of money, simply to receive £10 extra? Instead, it may be better to simply play on the site without using a bonus and not tying yourself to any terms and conditions. More experienced players prefer to focus on the volatility of a game or the variance, because this can help determine game patterns and may assist in increasing your chance of winning.
Is it worth it? – Depending on what the cash match bonus is, is it worth the amount of multiplier you have to pay back?
Again, for those of you wondering if it is even worth bothering with the bonuses, you don't have to accept them and could choose to purely play on the site with the credit you deposit. But if you are a fan of bonuses and you plan on staying with the site for a while, then it maybe an option. Especially because you're now aware what choosing a bonus with playthrough requirements means. Plus, if you win on the site and use that credit, then you will work through the wagering faster.
Game Weighting and Wagering Requirements
Many online players are unaware what game weighting is, even though it has a significant impact on wagering requirements. Basically, each category of game and sometimes the specific game itself (especially featured slots), has a percentage weighting connected to them. This means that the amount which is removed from the wagering wallet is dependent on the percentage of that game. Of course, it makes sense that you will want to choose games with higher percentages, but what exactly are they?
The most popular online game is slots and thankfully these have the highest percentage with a 100% weighting. This means that the full amount that you wager is removed, so a £1 play on slots will see £1 being removed from the wagering requirement that you owe.
Because they offer a lower house edge, casino games such as roulette and blackjack will have a smaller percentage weighting. With blackjack you will tend to see 10%, which means if £1 is played then 10p is removed from the wagering wallet and for roulette it is 25% meaning for the same example only 25p is removed.
If you're eager to get through your wagering requirement as quick as possible, then it would make sense to play slot games and claim the full amount. But of course, this will depend on your preference, because you have to enjoy your online gaming time as well. To ensure you have all the information, we would suggest contacting the site and asking for the list of game weightings. Unlike terms and conditions, the percentage weightings tend to be difficult to find on the sites and as such asking for them will save you some time.
If you have chosen a bonus of free spins, then you maybe tied to a specific slot game, but of course this will give you a 100% weighting. It is worth asking the gaming site though and not just assuming, as some slot games can have varying game weightings and as such your usual option may not be the best choice.
Summary of Wagering Requirements
As you can see, once explained wagering requirements are pretty easy to understand and work out. Their impact can be quite significant for those of you who prefer to bet low amounts. Especially if you have chosen the free spins bonus and you end up winning a fair amount. This is why we would suggest considering whether you want to accept any bonus credit at all? Is it worth the time having to essentially pay it back and more? If your answer is yes and you love a freebie then remember to look at the game weighting and focus on slots over table casino.
The key to all of this is knowing the terms and conditions because they can have repercussions on your gaming. We know they can be long and boring, but at a minimum scan over the areas that are important such as wagering, the set deposit amounts and banking. Should you have any questions though you can always contact the gambling site and ask them for assistance.